Roon Core Machine
Windows 11, Gigabyte H370HD3, 3.00 GHz Intel Core i5-8500, 8GB, System Name: Handel
Networking Gear & Setup Details
Technicolor DJA0231 modem/router via ethernet
Connected Audio Devices
Endpoint PC, Windows 10, Asus P8Z77-V LX, 3.4GHz Intel Core i7-3770, 8GB, System Name: Amadeus. Using on board Realtek High Definition Audio via Speakers
Number of Tracks in Library
33,150 tracks
Description of Issue
I had been running Roon Core on the i7 PC for a few years. However, that PC is getting very old and I recently decided to set up the i5 PC as the Core. I took the hard drive out of the i7 PC and installed it into the i5 PC and upgraded from Windows 10 to Windows 11. As a result, the i5 PC inherited the System Name of "Handel" (which previously was the name of the i7 PC). So far so good.
Next, I fitted an SSD drive onto the old i7 PC and clean installed Windows 10. I then installed Roon and proceeded to set it up. This machine has System Name of "Amadeus".
The problem is that when I go into Settings>>Audio on Amadeus, it incorrectly shows up Handel under This PC. I can confirm that if I make any changes to the settings under This PC on Amadeus, they get changed on Handel (i.e. the Core PC).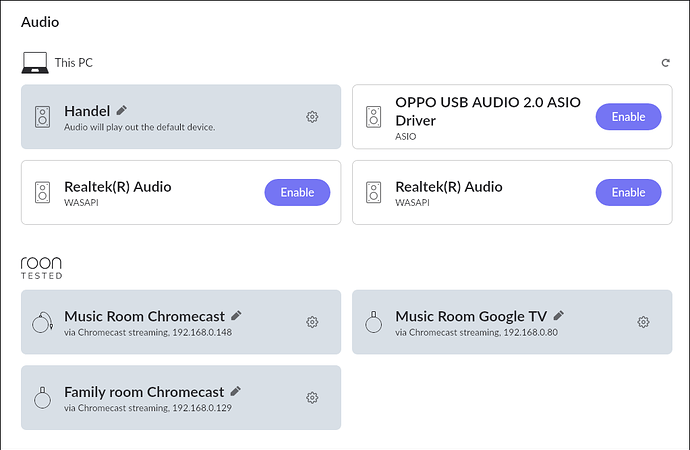 I also note the Amadeus does not appear on the list of Zones: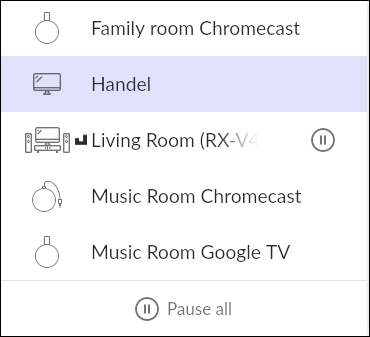 When I start playing a track, it will play on both Handel and Amadeus simultaneously!
Any advice on how to untangle this anomaly?
Many thanks.