Hi @dylan
I am having troubles like this quite frequently as well. Up to now I though that Qobuz doesn't offer the specific album for streaming and I didn't really investigate.
Right now it happened again with the album "Alright Jack" from a band called "Home Service". Please perfectly via the Qobuz Webplayer but Roon tells me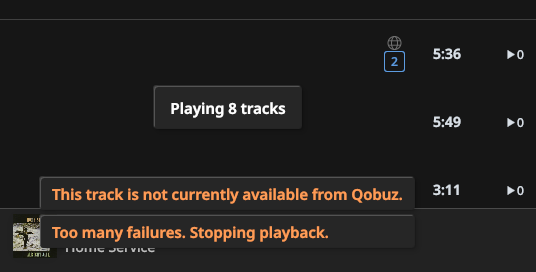 Same is happening with John Denver's "Earth Songs", but I saw that Qobuz seems to have removed this album from their catalogue

I'll report additional albums with identical behaviour.