Core Machine
Windows 10 Pro core i7 CPU
Network Details
NETGEAR Nighthawk R7000 Route
Four audio systems connected by Ethernet
1.Living Room
2 TV Room
3 Windows Desktop (primary)
4 Windows Desktop (secondary)
Audio Devices
Roon Nucleus
Description of Issue
I cannot figure out to select and unselect which of my four audio systems I want to play.
And I cannot figure out how to group and ungroup them.
And for some reason the Roon Nucleus is grouped with my audio systems. I don't think it belongs in the group,
And for some reason my primary computer and secondary computer are both missing from the audio possibilities
Would appreciate help sorting this out.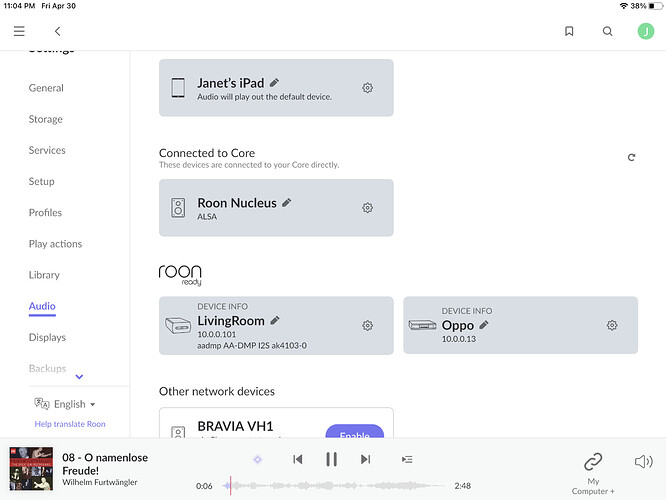 Also, I used to select a CD to play and when it finished Roon would choose other music to listen to. Roon no longer does this. When an album ends, there is now silence. How do I turn the after music back on?