I've noticed several times in recent days that if I add an album in Qobuz (not sure about Tidal) to my library, the Albums view in the remote Roon app/client is grey: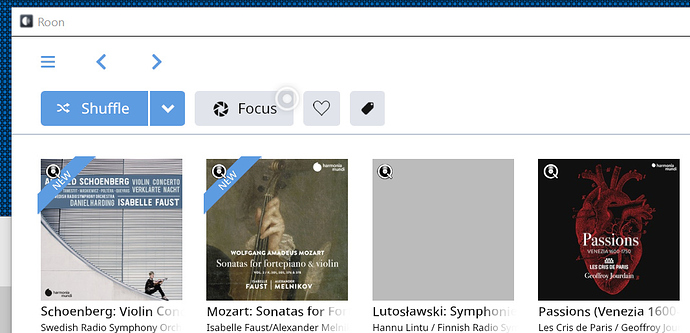 On the system where Roon core is running (Windows10 Pro x64), however, the Roon app shows the thumbnail correctly.
If I restart the app on the remote system, the thumbnail does show on the app. A glitch, to be sure.