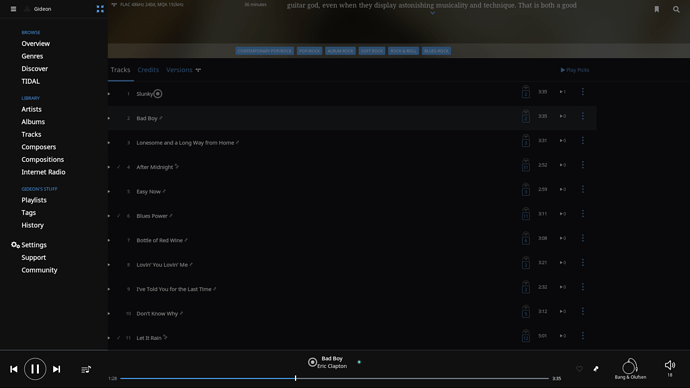 What are the ticks next to tracks 4, 6 and 11?
Left or right clicking the tick has no effect compared to clicking elsewhere on track or clicking non-ticked track.
How do I untick these tracks? What are they for?
I have binged it and searched Roon kb and this forum to no avail.