Core Machine (Operating system/System info/Roon build number)
Build 667 on Synology 918+
Network Details (Including networking gear model/manufacturer and if on WiFi/Ethernet)
Wired or WiFi
Audio Devices (Specify what device you're using and its connection type - USB/HDMI/etc.)
All end points. Android point, network bridge.
Description Of Issue
All Tidal album art not showing up, just blank or black page. It is not showing on all cases like browser, playing page and display via chrome cast. All local files have no issue. The issue started about 2 weeks back and there were no issues with the same build previously. I have rebooted the core but it didn't help.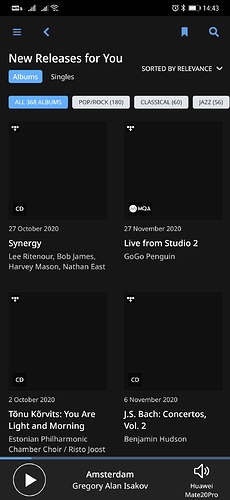 .