Content you're reporting an issue with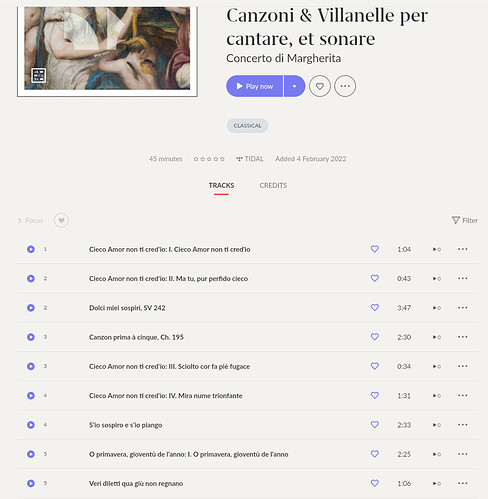 Have you made any edits to this content in Roon?
I've made no edits yet, but will have to…
Is this content from local files, TIDAL, or Qobuz?
A new Tidal release
Description of the issue
Look at the track order… track numbers 1-9 are duplicated and the tracks are out of order for a newly released Tidal album which has just been saved into my database. I know I can edit this with 'Fix Track Grouping', but this in recent times happens more and more. It's tedious to have to edit track order in so many albums from Tidal… This really should only occur exceptionally and not quite so often as it is the case.
Another aspect is the missing composer info on track level; this too has to be edited manually. And this too is occurring more and more…
This is how the track list looks after my manual editing; truth is I get tired having to do this with so many albums…