Bit of an odd one to report. When navigating to the Tidal genres within the Roon windows app, I only see the 'Pop' genre.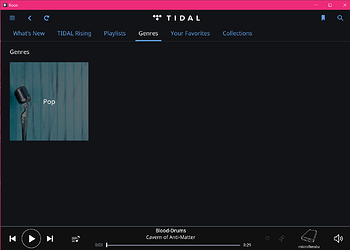 However, when I then check the iPad IOS app, the full list of genres is displayed.
I think this has been ok in the past, but can't remember when I last used the windows app for this task.
Can someone else check and see if it is just me?
thanks
Nick