Roon Core Machine
Core Machine is ROCK on an Intel NUC, Version 1.8 (build 903) stable
Networking Gear & Setup Details
Core and end points are mostly hardwired, no managed switches in the loop.
The only network oddity is I run a Pi Hole DNS ad blocker on the network. I have checked the logs here but can't see any Roon/tidal traffic being blocked.
Connected Audio Devices
Multiple network connected devices, including:
Airplay Surround reciever
MicroRendu
Google home devices
Number of Tracks in Library
around 33k tracks
Description of Issue
I have been using Tidal / Roon for a number of years with no major issues. For the last couple of weeks I have been having problems with my library.
I often look through Tidal and heart albums from Tidal, to listen to them at a later date through Roon, recently it looks like these items aren't syncronising and adding into Roon. I have had to get home and then add the album through the Roon interface.
An example of my Tidal and Roon albums, sorted by date with no filtering: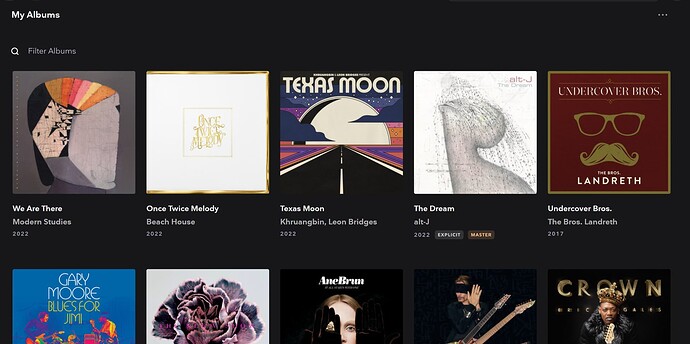 In settings my tidal library seems to be constantly listed as syncing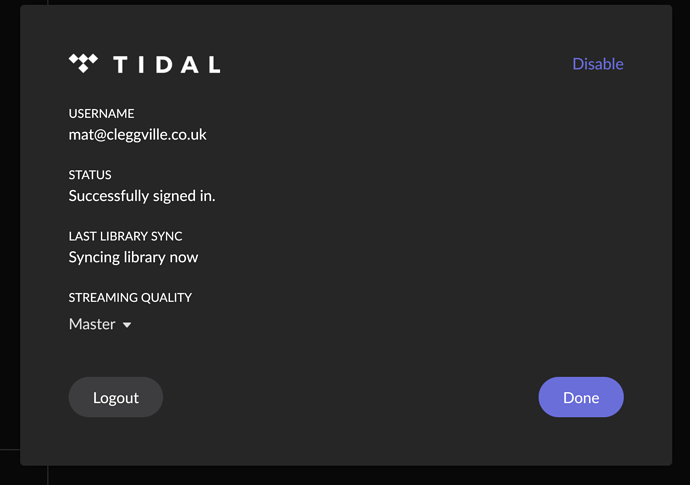 Steps to attempt resolution
I have logged out of tidal in Roon, and tidal and logged all services back in.
I have disabled and enable tidal from the roon services
I have restarted my core numerous times.
I have tried the refresh function in the Tidal menu in Roon, multiple times
I have disabled pi hole to remove this from the equation.
I have no issues streaming from Tidal and no other network issues, so I don't think this is the issue.
None of these have any any effect, can anyone help?