Since last Saturday i have a syncing issue with Tidal.
System description:
Home1:
cable modem - AsusR68T router-NUC6i5 running Ubuntu LTS16.04 - Auralic Aries - Lyngdorf TDAI2170 usb input. All wired with CAT5e. QNAP TS251 for local albums. Daily auto sync to QNAP in Home2.
Roon lifetime subscription.
Home2:
VDSL modem/router - NUC6i5 running Rock 1.5 build 334 - Allo USBridge - Lyngdorf TDAI2170 usb input. All wired with CAT5e. Remotes are Android phone & S2 tablet and Surface Pro4 W10.
Music stored on QNAP 209. Approx 400 albums. Tidal Hifi family subscription with approx 1050 albums in Library.
Roon annual subscription.
The problem
I'm currently at Home2. I cannot check the behaviour in Home1.
The problem started last Saturday.
Tidal library is no longer syncing well. I still can play Tidal music from my Roon library but do not see any Tidal albums in Roon/Tidal/New or in Roon/Overview.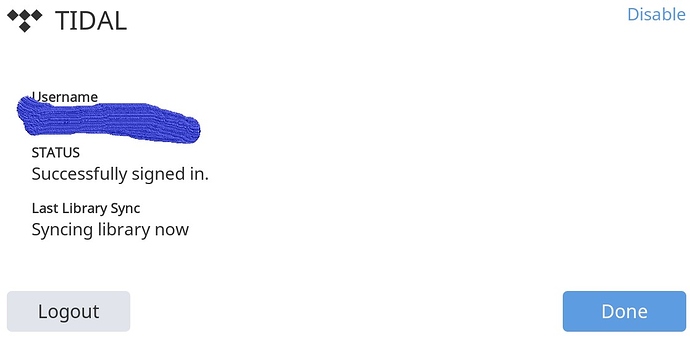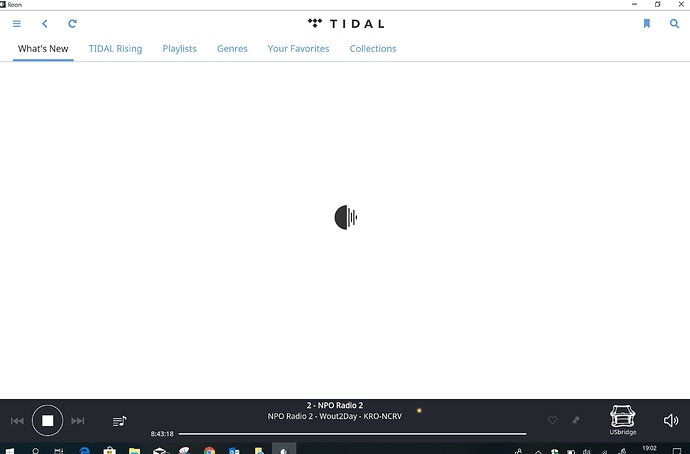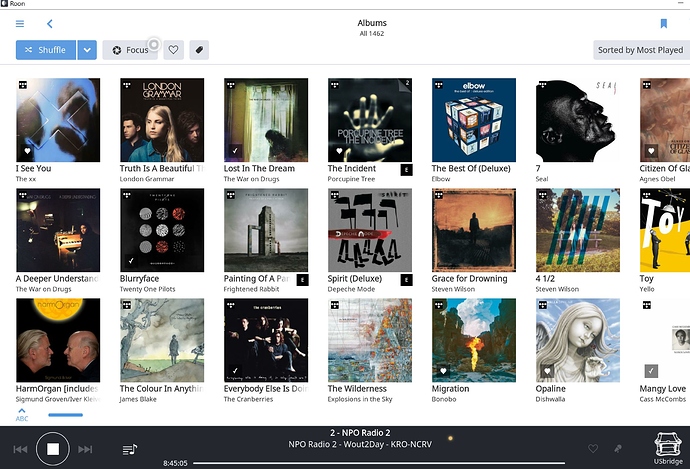 What did i try to do:
I have restarted my QNAP NAS Saturday (before the sync failure) but i do not see the relation with my problem.
Reboot the modem/router, reboot Rock and the remotes.
Log out of Tidal and signed in again
Checked if Tidal app is working flawlessly-Yes
No action did resolve or change the problem.
Please give me any guidance.