I am now a happy owner of an i7NUC running the ROON core and making great sounds using microRendu!
The NUC sees the USB drive with my music library as expected and plays the albums… Fine!
Now, I have a slight issue…
Every time I try to login on my Tidal account in the "Services" tab, an error message is shown, see attached screenshot.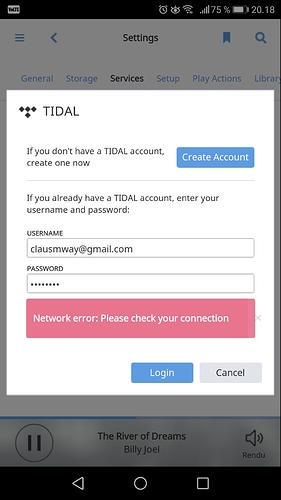 I can see that there are a few suggestions in the community! - but I am not sure what suggestion to follow…?
Login to Tidal from other units works fine.
Please let me know what cure to use for this problem.
Thanks a lot in advance:)
Kind regards,
Claus