Hi everyone, I've Roon server running on a NUC (Ubuntu). It worked perfectly with my Bluesound Powernode 2i and I was able, till yesterday, to play every MQA album with a beautiful purple light.
Yesterday I suddenly saw a message saying something like this "Roon has lost control of audio device" and suddenly the light went blue.
This is my path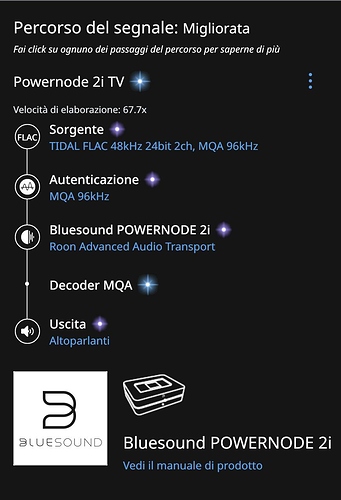 Is this a bad sign? What can I do in order to get the purple light again in every step of the path?
Thanks and sorry for my english.