Nucleus plus version 1, latest updates
Remote iphone/ ipad, latest updates
When using roon with tidal as service active, some artists/ albums do show up when I look for them in Tidal, but the same search query in roon gives no results. Must be a setting but I can not find it. What am I doing wrong?
Grtz
Jeroen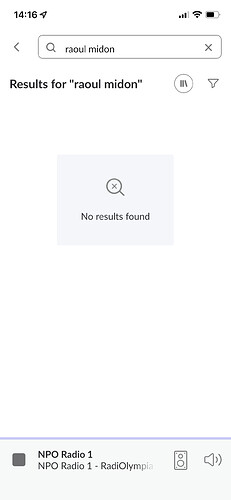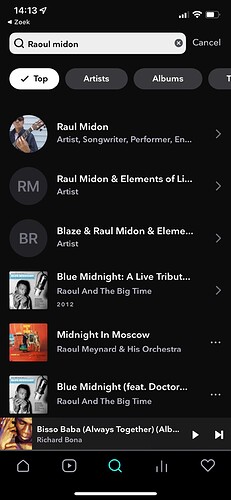 Networking Gear & Setup Details
Connected Audio Devices
Number of Tracks in Library
Description of Issue