I subscribe to Tidal hifi but at the moment Tidal is streaming lossy to Roon. yesterday it still worked fine
On iPhone and using Tidal app on mac the hifi icon is showing so I guess it still streams lossless.
Not so in Roon: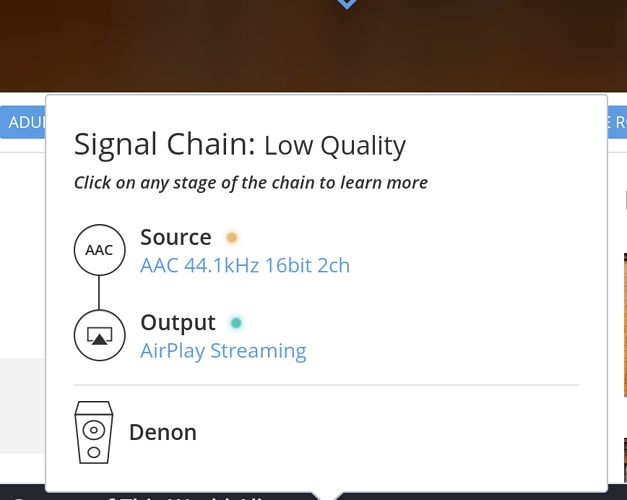 I've signed out and back in again but still low quality in signal chain. It doesn't matter if I'm using airplay or connect my mac to my dac using usb… always low quality
Any thoughts?