There are numerous topics on this in the support section, but no real answers. I don't create my own playlists in Tidal, but I do use existing playlists from other people or some of the built in playlists. They don't seem to be updating correctly at all, even after I force a sync in Roon. One example – here is the playlist in Tidal: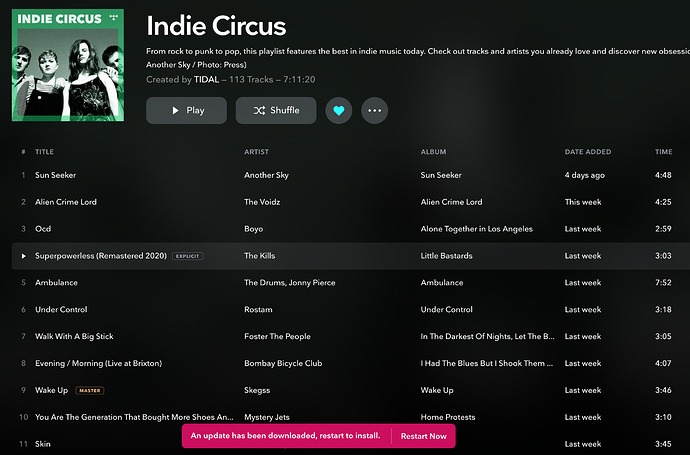 Here it is in Roon, and it's way out of date (note the dates added in the above screenshot are over a week ago); the first track is #24 on the playlist in Tidal: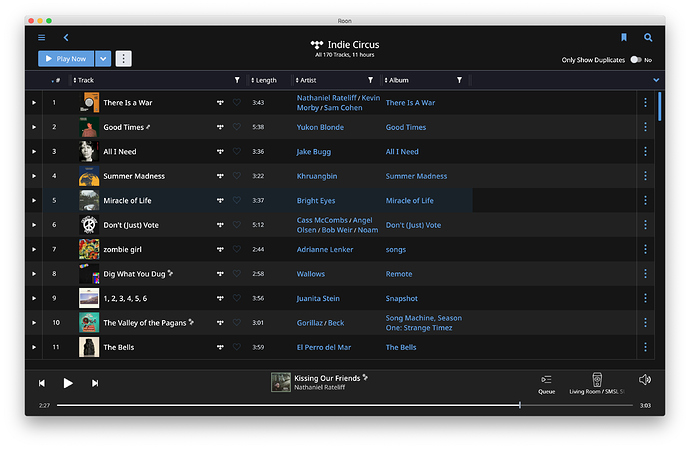 If I remove the playlist and add it back in, it will work… but this is both annoying (really, you want me to do this for every playlist?) and is unreliable, sometimes requiring multiple attempts for it to work properly. Is this being addressed?
I really wish Roon had a GitHub-like issues bug tracker. We wouldn't even need access to comment on it - we just need to see if bugs have been opened on this (so we're not constantly hitting devs up with the same issue) and we're not constantly asking "is this done yet? is someone working on this?" etc.