system NAD309D amplifier
musical fidelity v-link 192 USB to balanced AES input, 192/24 capable
windows 8.1pro build 9600 64 bit
NAD MDC DD-BluOS Module
local music on HDD into computer via USB3
wired gigabit LAN to computer and BluOS module
wireless LAN to iPad etc.
JRiver media centre 22.0.59 on computer. iPad 3.24
ROON core on computer.
iPad IOS 10.2.1 (14D27)
ROON just updated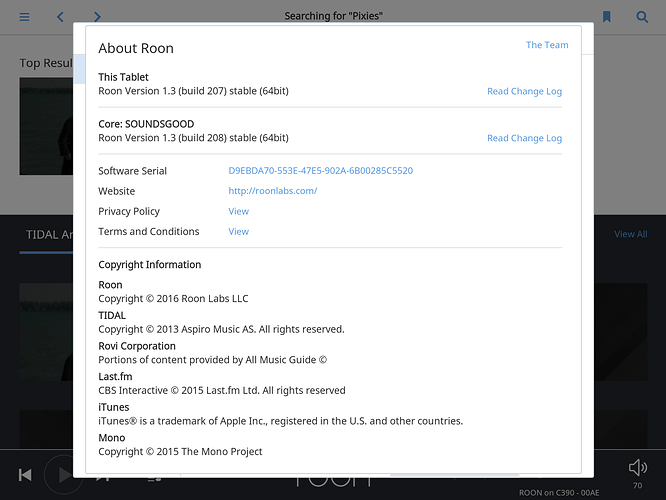 ROON is now no longer recognising ASIO & WASAPI drivers from the computer since the update. BluOS module is seen and working.
TIDAL account at highest resolution and subscription. Australia. TIDAL working natively through both computer TIDAL program directly (via AES input on amplifier) and through BluOS app on iPad (via BluOS input on amplifier).
Is not working through ROON.
Has been a problem for a couple of months or so.
On ROON settings TIDAL successfully logged in.
However while TIDAL albums show up during searches -albeit intermittently, I haven't been able to play through ROON.
Unexpected error message comes up. See below.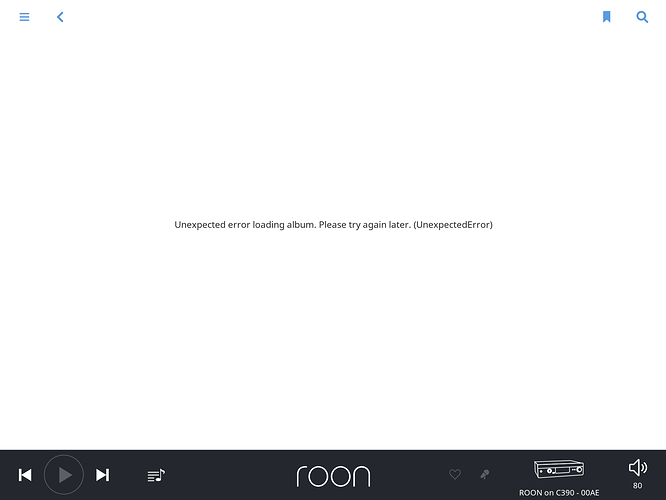 I have disabled antivirus except for whatever comes from microsoft.
I would really appreciate your help to resolve the issues.
Might I add that the native ROON help page is incomprehensible when it comes to resolving a particular problem. Especially for inexperienced people like me.
Please create an email support.
I am happy to pay for this.
Given that ROON is currently completely non functional for me, I have to ask the question- will I resubscribe and will I recommend?
3 months ago I was banging the drum in support to anyone who would listen. And I really believe this is the best musical service I have ever come across.
My email [removed by moderator]
Thanks