Core Machine (Operating system/System info/Roon build number)
macOS Big Sur Version 11.2.3
MacBook Pro (Retina, 15-inch, Late 2013)
Processor 2.3 GHz Quad-Core Intel Core i7
Memory 16 GB
Roon Version 1.8 (build 783) stable
Network Details (Including networking gear model/manufacturer and if on WiFi/Ethernet)
Google Nest Wifi
on Wifi
Audio Devices (Specify what device you're using and its connection type - USB/HDMI/etc.)
MacBook Pro Built-in Audio
Apple iPhone X
Google Pixel 4
Google Nest (Chromecast streaming)
Description Of Issue
Music streamed from local contents (local music files) worked fine.
Music streamed from Tidal does not work (used to work but stopped working today).
As you can see from the picture, the Play indicator seems to show playing but there is not audio coming out and audio quality is greyed out.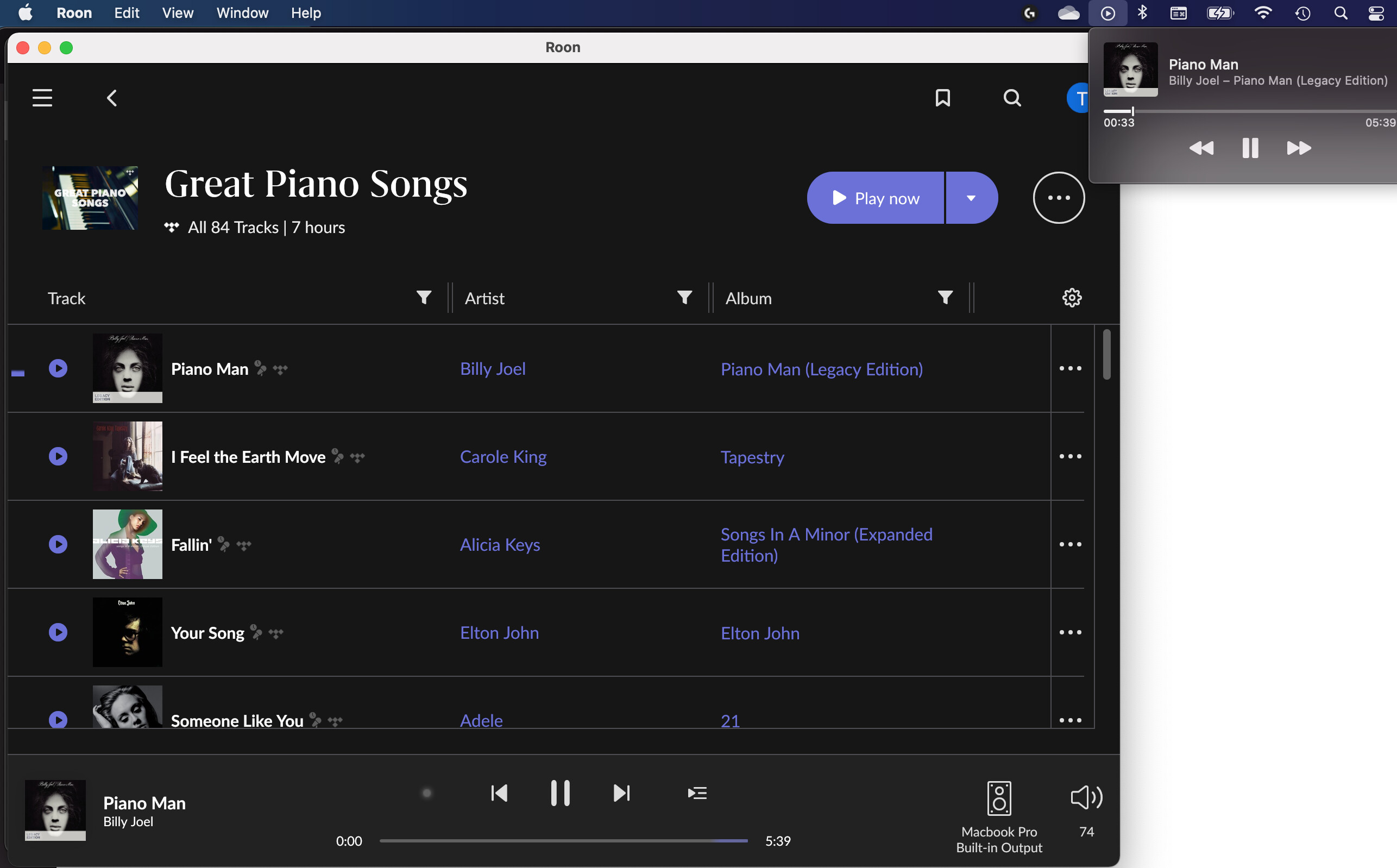 This is a screenshot of a working local music file playing.