This morning, all Tidal content (apart from Tidal playlists) appears to be missing: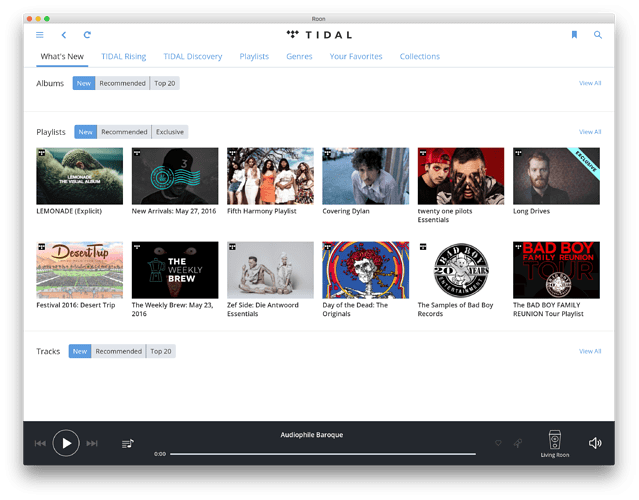 It is missing from all screens, including Roon search.
Tidal content already favourited was still present and playable. So far I have:
Forced the Tidal library to sync
Loggin out of Tidal and back in again
Restarted Roonserver (running on NUC i5/Linux)
Stopped Roonserver, cleared out the Cache folder and restarted Roonserver (after this, previously favourited content disappeared as well and did not resync)
Rebooted the NUC running Core
In the Tidal apps, all content is present and playable. In Roon, Tidal shows logged in and recently synced.
I'm running fresh out of ideas here. Does any kind soul have a suggestion?