I have noticed an issue where Roon massively over reports the length of all works for DSF files when I have multiple versions of the same album (e.g. DSF and FLAC). See below a representative example of a 5 movement work whose track timings sum to 26:39, but Roon reports 1:20:00. This is a factor of precisely 3x in this case, but that multiplier is not consistent in all cases. However, the reported timing always exceeds the actual timing by a significant margin.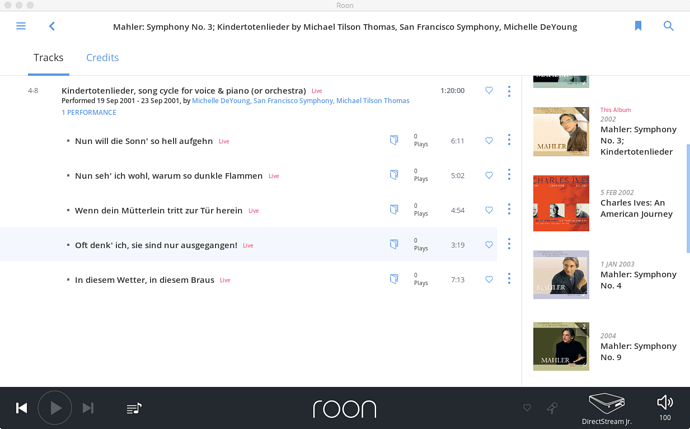 When this work is added to the queue, Roon correctly reports the time remaining, so it is able to properly sum track timings in some instances. In the example below, Radio correctly starts in 26:39 for the same work.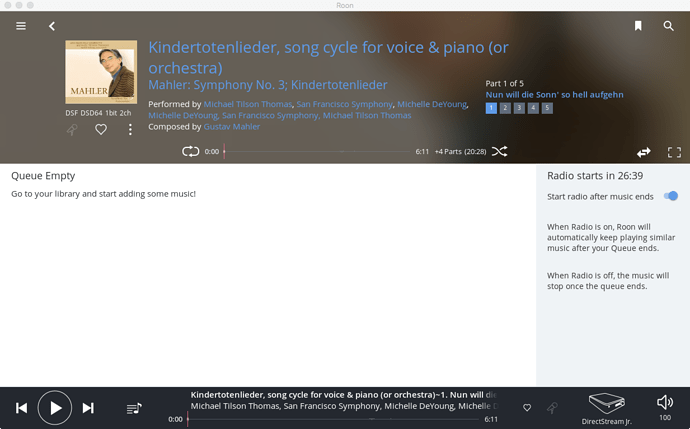 Here is a second example where Roon reports a 2.0x timing error (1:52:38 reported, while the true track time sum is 56:19)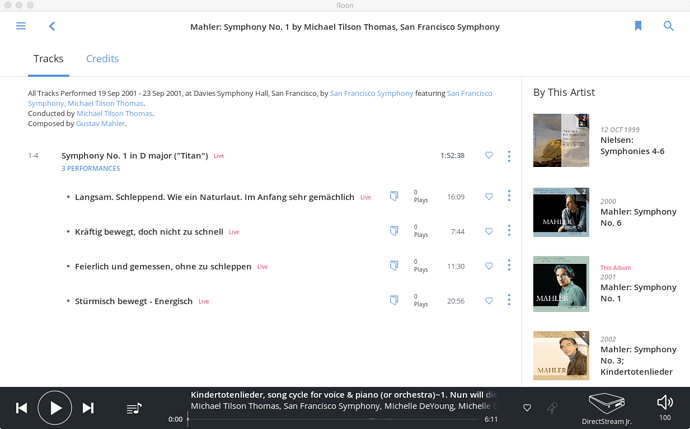 Roon version 1.2 build 154. Roon server running on Synology DS1515+ with iPad or MacBook as Remote. This issue definitely predates build 154, but I'm not sure how far back it runs. All DSF files in my collection were ripped from SACDs. I don't know if the same behavior holds true for raw DSF files purchased through online sources.