Core Machine (Operating system/System info/Roon build number)
Roon ROCK, 1.7 511
NUC i7
8 Core CPU
8GB Memory
256GB SSD M.2
Network Details (Including networking gear model/manufacturer and if on WiFi/Ethernet)
1GB Ethernet
Audio Devices (Specify what device you're using and its connection type - USB/HDMI/etc.)
Devialet 440 PRO
I have a music collection with about 350000 songs. When I filter songs in the Title view everything works very well. Also the filtering with tags works well as long as there are only a few songs in the tag.
Now I have about 70000 songs with the tag ROONTRACKTAG and the same value. If I select this one in the Title view then the system breaks down and the Roon spinner spins for about 10 minutes until I get those 70000 songs. It seems that there is a view missing in the database for this tag.
by the way I tried different installations under Windows 10 and Windows Server 2019, I have always the same phenomena. Even if I create a completely new database, re-importing everything will not solve the problem. Do you have an idea?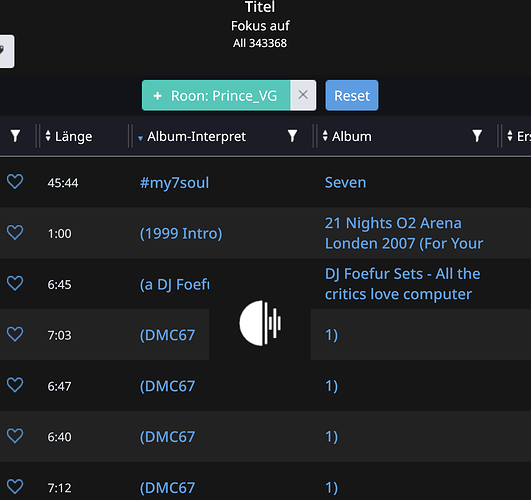 As long at it is spinning, it is not possible to listen to a new song: