The artist page is for the Chic drummer, but the Tidal album (under Main Albums) is of a different Tony.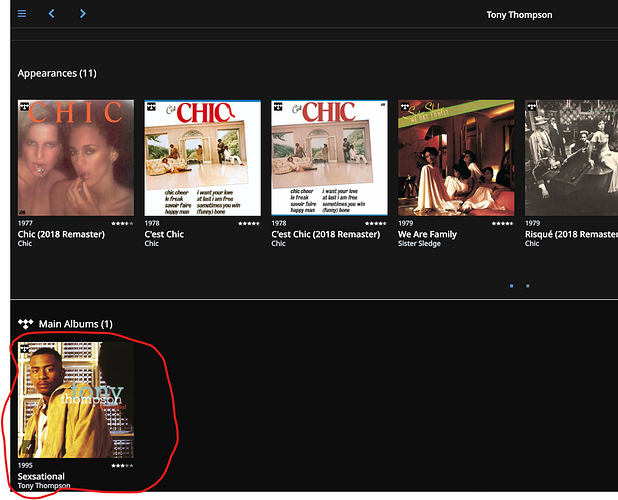 Hi @Chikolad — I'll make a note of this for the team so we can investigate what we can do better here in the future. We appreciate the feedback!
Thanks for the prompt reply @dylan!