Toyah (Ann Wilcox)
Toyah was very much alive last time I checked, but Roon seems to be under the impression she was born in 1977 (incorrect) and died 5 years later (also incorrect).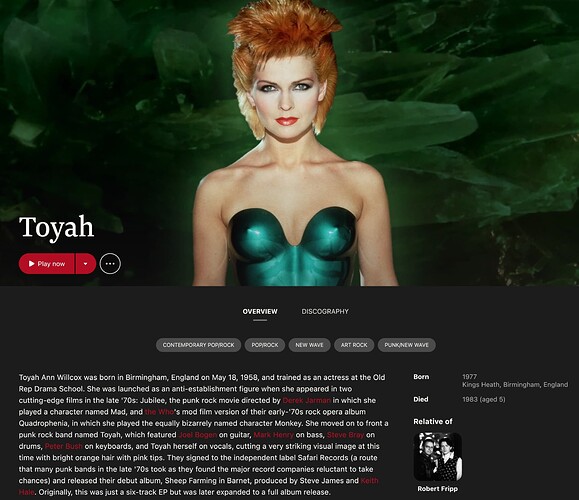 Have you made any edits to this content in Roon?
No.
Is this content from local files, TIDAL, or Qobuz?
N/A
Screenshot of import settings
N/A
Description of the issue