While listening to music via Tidal I've often noticed Roon skip a track with an error like "Track unavailable", at the time I just assumed it was some strange license issue or similar but have now found examples where the tracks are fine in Tidal but Roon still skips / says they are unavailable. I've tried manually syncing with Tidal. Removing the album from Roon / reading. No change.
Eg. Shanty Town performed by Jimmy Cliff on "The Harder They Come"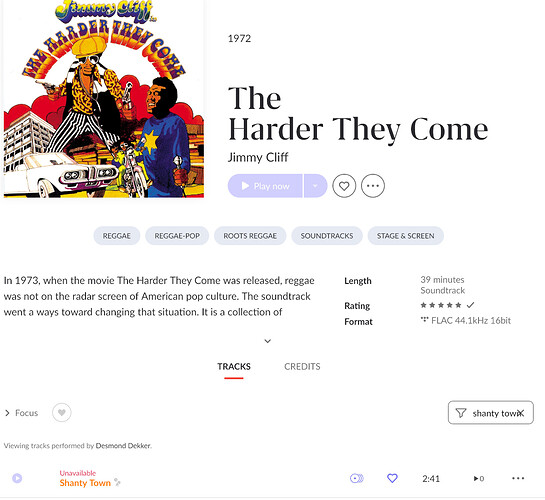 But it plays fine from Tidal's website.