search for "marley marl symphony"
this is what Tidal shows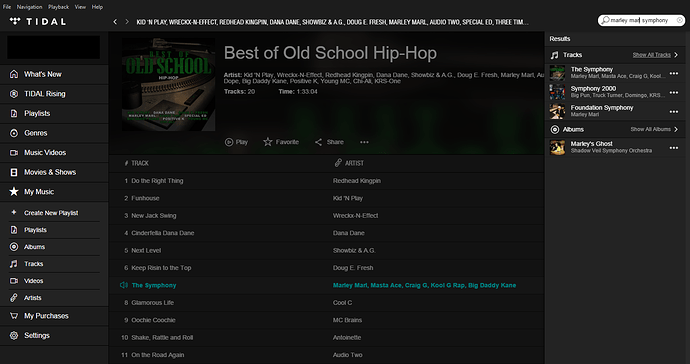 bingo, it finds the track no problem
this is what Roon shows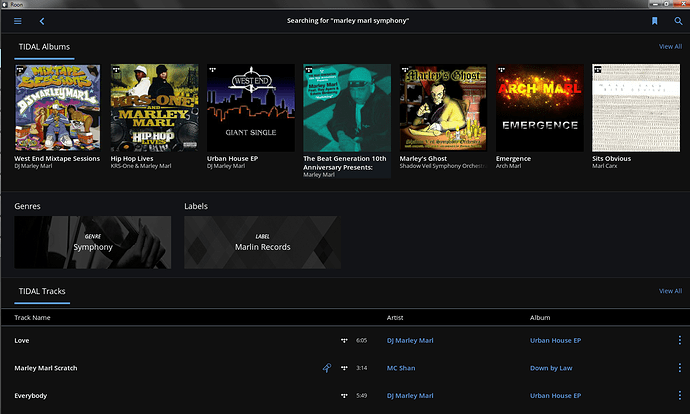 the track does not appear in the search results.
If I go up to the albums, and scroll and hunt and find the album "Best of Old School Hip Hop" then click in, the track appears.
confused. why doesn't this track appear in the initial search results in Roon, but it does in Tidal ?
thanks