Core Machine (Operating system/System info/Roon build number)
Nucleus, 1.8 (build 764)
Audio Devices (Specify what device you're using and its connection type - USB/HDMI/etc.)
All.
Description Of Issue
Network Details (Including networking gear model/manufacturer and if on WiFi/Ethernet)
Ethernet
Background: I would like to use my metadata at times. The album described below is one example. I repeatedly edit to select "Prefer file" for the track title (see first image). And hit save. Upon checking the flag has been reset.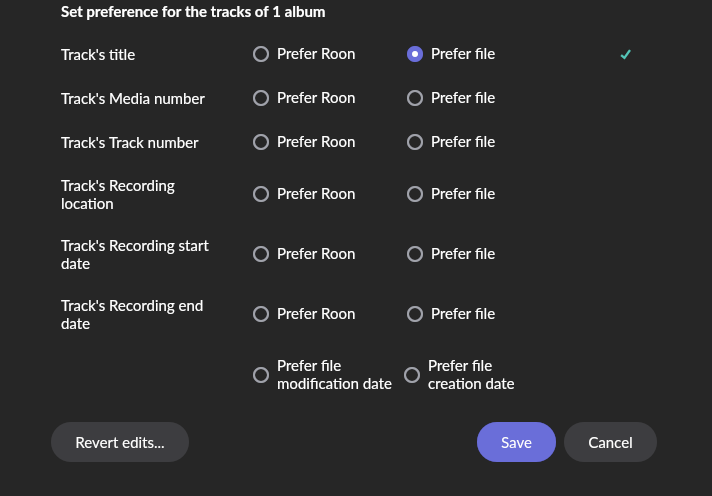 So no matter what I've tried, so far, I appear to get Roon's titles.

So I decide to just listen to the darn thing and fight another day. And lo my preferred titles show up. But, you knew there had to be a but, only in the Now Playing area.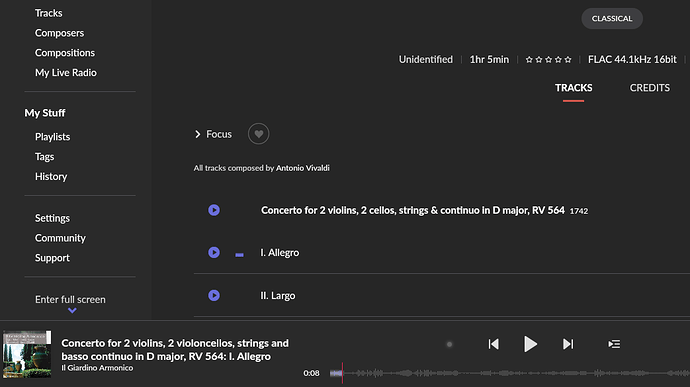 So how do I get my preferred titles to display everywhere?