Content you're reporting an issue with
Great pianists of 20th Century Vol.2 Martha Argerich I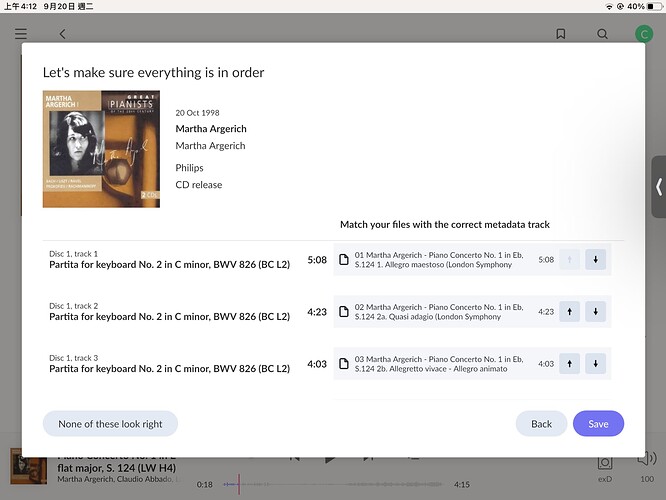 Have you made any edits to this content in Roon?
No
Is the album identified in Roon?
Yes
Is this content from local files, TIDAL, or Qobuz?
Local
Screenshot of import settings
Description of the issue
The tracks name provided by Roon matched result is totally wrong, Disc 1 and Disc 2 reversed while timing is correct.
https://www.discogs.com/release/1722910-Martha-Argerich-Martha-Argerich-I