Content you're reporting an issue with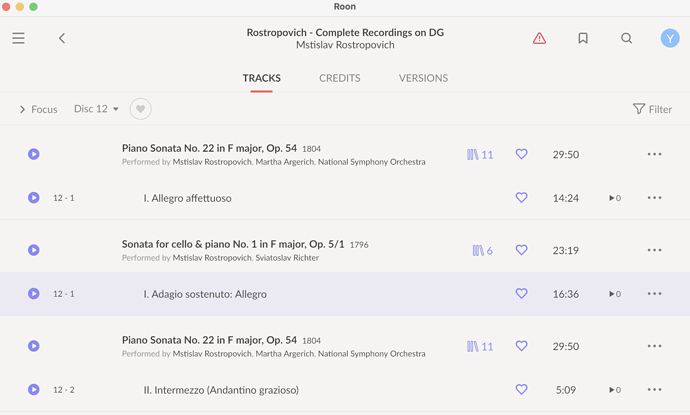 There are two albums in my Roon, Argerich and Rostropovich Complete Recordings on DG. But CD12 and CD14 of Argerich are grouped in to Rostropovich album. So now CD 12 and 14 in Rostropovich album have strange tracks. And Argerich album have 2 CDs missing.
I am sure the tracks have correct "Album" metadata in the files. I even force re-scan the whole library. It didn't help. I don't know how to fix them now.
Have you made any edits to this content in Roon?
Is this content from local files, TIDAL, or Qobuz?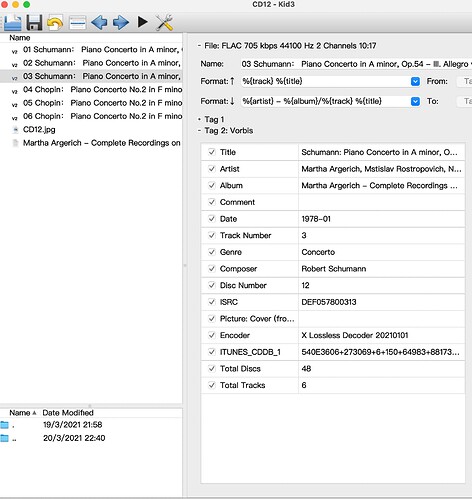 Screenshot of import settings
I use "Prefer Roon" in my import settings. But I tried setting "Prefer File" in the two albums and re-scaned. No fix.
Description of the issue