Core Machine (Operating system/System info/Roon build number)
macOS Catalina/Roon Version 1.7 (build 571) stable
Network Details (Including networking gear model/manufacturer and if on WiFi/Ethernet)
Music stored on Synology DS718.
Connected via Trendnet Gigabit switch.
Audio Devices (Specify what device you're using and its connection type - USB/HDMI/etc.)
USB DAC on Mac Mini/LAN streaming on miniDSP SHD
Description Of Issue
I have added my ripped copy of They Might Be Giants - Apollo 18 to my Storage. Part of this album has 20 short tracks ranging from 5 seconds to 28 seconds in a suit called "Fingertips". Four of those tracks are not being imported into Roon. Here is a screenshot of the files on my NAS with the four tracks in question highlighted: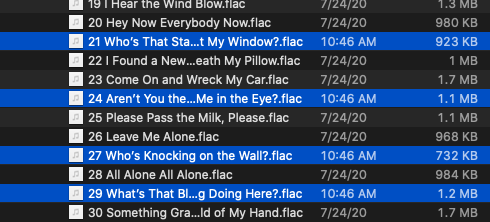 Here is a screenshot of the track listing in Roon (note that the highlighted tracks are missing):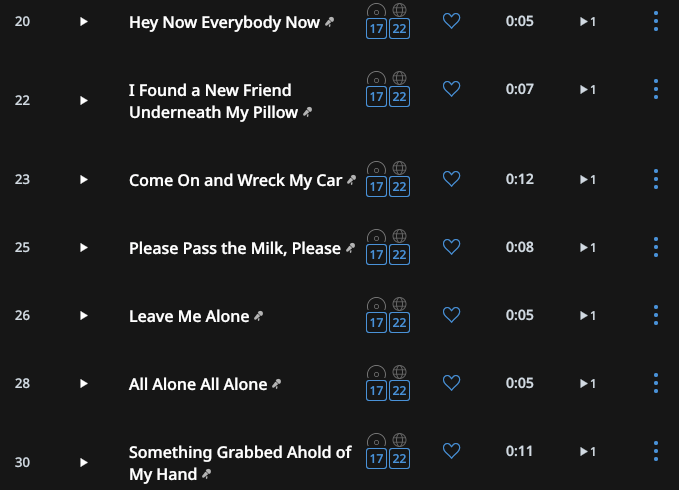 There is nothing listed in the Skipped Files section in Setup:


This issue has persisted over many reboots, daily scans, forced scans, etc. I have also tried removing/re-adding the skipped files.