I have a Roon Nucleus+ that I use with a NAS drive (IOSAFE).
Yesterday I installed a new router which changed the IP address of my NAS drive.
I removed the old NAS drive connection (because I couldn't get it to work again) and I'm trying to add it (with the correct login and password) again but I keep getting this error message ("There was an unexpected error: UnexpectedError"):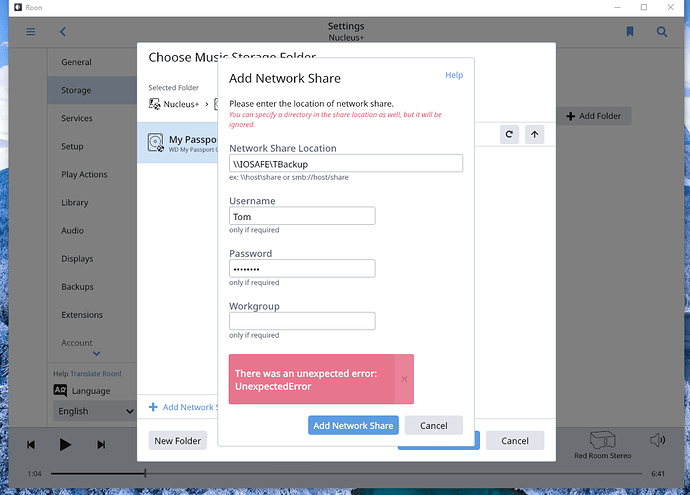 This network path - when entered at a browser - DOES work to open File Exporer to the NAS folders. I just can't get it to work with Roon.
Any suggestions?
Thank you!
Tom