I just updated to build 363 on my Roon Core (QNAP Native) and was trying to display the signal path when playing back MQA Authenticated content at 44.1Khz.
I selected a nice MQA album, in this case the Kraftwerk 3D-The Catalogue: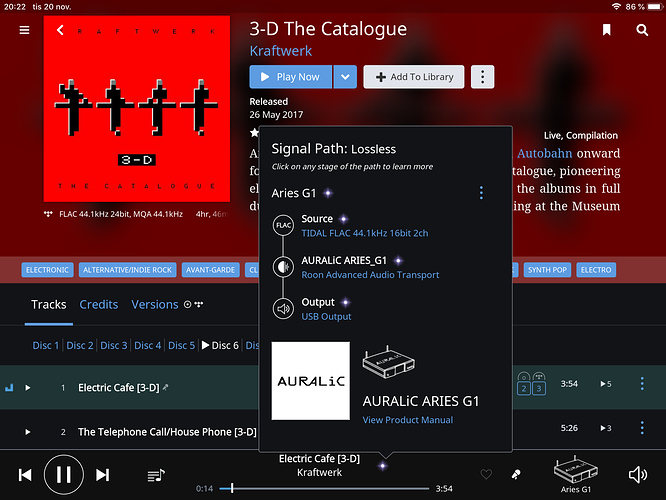 Hmmm, damn, that didn't look right? I tried a few other albums which all worked just fine with the expected MQA Auth+Decode etc…
While flipping around a just skipped a track or two and look what happened?;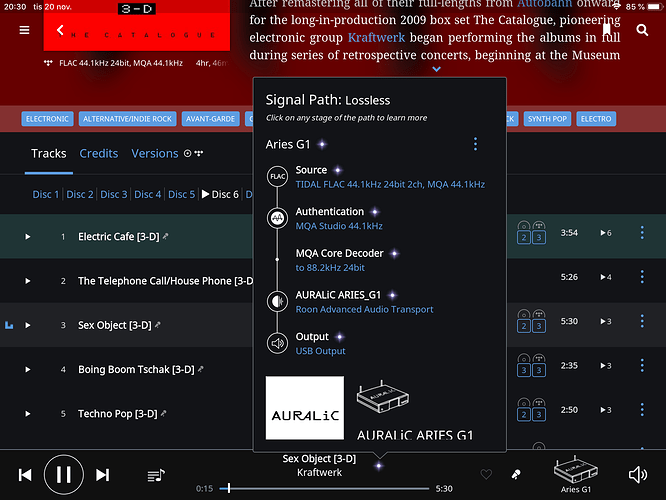 Feel free to try the first track of Disc6, Electric Café [3D] …
For me, it wont identify as a MQA track.