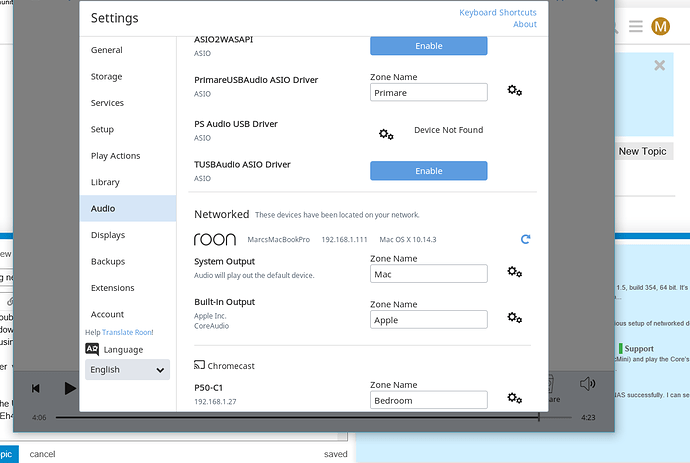 I am having trouble playing to a networked device that I used to be able to stream to. I see the device in Windows 10 on NUC running the core and have checked firewall settings. I can play over network using Media Server. My network setup is as follows.
Synology router wired to a switch (tried changing ethernet ports and have rebooted all devices). Primare DAC.
I usually use the USB, but want to be able to try and compare network streaming.