I don't seem to have the correct way (for Roon) to display a compilation album that consists of mutliple original albums as the one set.
Example is James Taylor's Warner Bros Albums 1970-1976. This compilation is a set of six albums that have the original title names of the albums per disc.
How to code the one album, yet retain the original album names?
When the results are displayed, there are discs 1-6 which is fine, but the album title in the main page lists only one, and nonsense in the descriptions. Tagging information was from discogs r number and MP3Tag.
All albums are in the one folder, and the discs are coded 1/6, 2/6 etc. The filenames start with 1-, 2- for the different discs.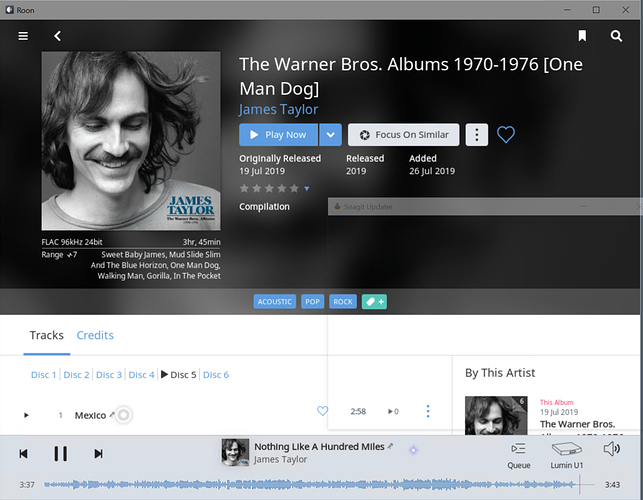 Jriver works a little better