I have about six albums ripped in their native surround format. None of them play correctly through my Yggy, fed by a DigiOne/RPi endpoint. Here is the signal path: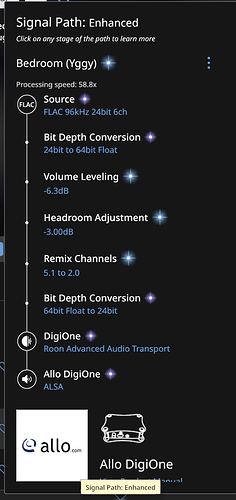 It looks like this path may defeat the whole purpose of surround by downmixing the signal into two channels. Well, okay, but then how might one play surround with Roon? Do I have to create a special path just for surround? If so, I'll pass on that. I am hoping that there is a tweek or setting that I am missing.
You can tell I am not well versed in this technology. Any help appreciated.