Roon Core Machine
Windows 10, HP HMCHOU2, Intel(R) Core™ i5-10210U CPU @ 1.60GHz 2.11 GHz
Networking Gear & Setup Details
Naim NDX, Synology DS216j, Hauwei router
Connected Audio Devices
Broadband
Number of Tracks in Library
40,000
Description of Issue
It's my first use. I am trying to connect to a Naim NDX streamer.
When I look in the set-up page, Audio Devices, it has a video showing how to connect your device but my Roon doesn't show that selection option.
This is what I see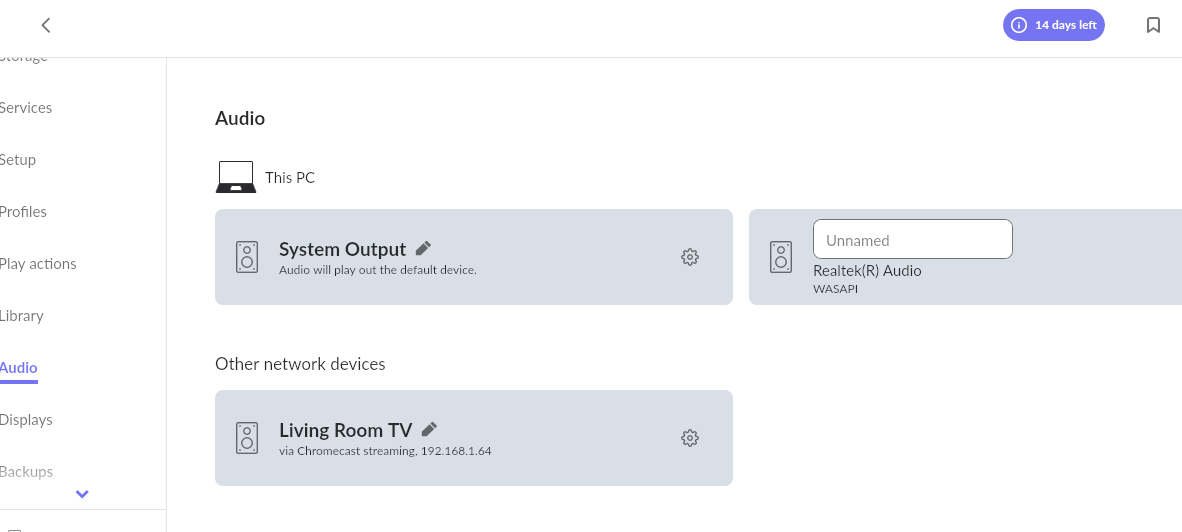 How can I connect my Naim?
Thanks