I received a new Nucleus today and cannot get the software updated with my iPhone to even get past step one. Using the iPhone "Roon remote" app, it gets stuck on "checking for update" for 15 minutes and longer…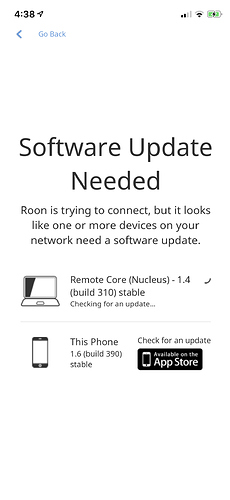 I have an old PC that I do not want to run Roon on. This is why I bought the Nucleus. I tried to download your software to my PC in order to access the alternate "web interface," but I cannot open the software to even get to it.
Very frustrating. What do I do?