Can someone show me how to disable upsampling quickly? Please!
Tidal via Explorer 2!
Click on the volume icon. Click on DSP. Turn off Sample Rate Conversion.
Did that and it still won't play 16-44.1 but happily plays 24/96/192!?
Might be a good idea to step back and give a full description of the issue. What you are expecting, what you are seeing (with screen shots).
Are you playing MQA material? If so, then that might be the unfolded "native" samplerate.
I'll try! Is there any page that might be particularly helpful/?
It won't play MQA at 44.1 if that's any help!
MQA is almost never "authenticated" at 44.1Khz. Please post a screenshot of your signal path when playing back something you think is wrong?
Press the little blue/purple/orange dot in the footer of Roon, like this;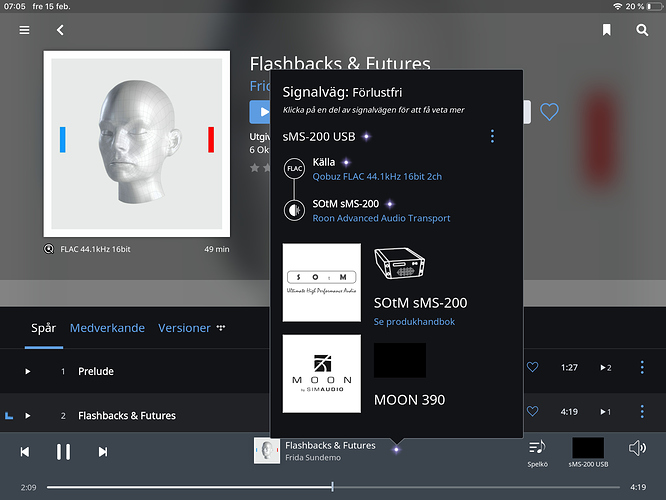 How do you like your Moon 390
Hi Jason, it is actually a Moon 430HAD, but that model isn't available from the Simaudio line-up. So chose the one looking similar!


(And something mucked up the line art at this time?)