I do have tracks from 2 different bands with the same name. A german band named Bullfrog and a band from Italy with the same name.

The German band is on a compilation album while I have a CD from the second one.
I figured out that the link on the compilation album points to the band from Italy. So, I switched that "primary artist" off and set up a new one.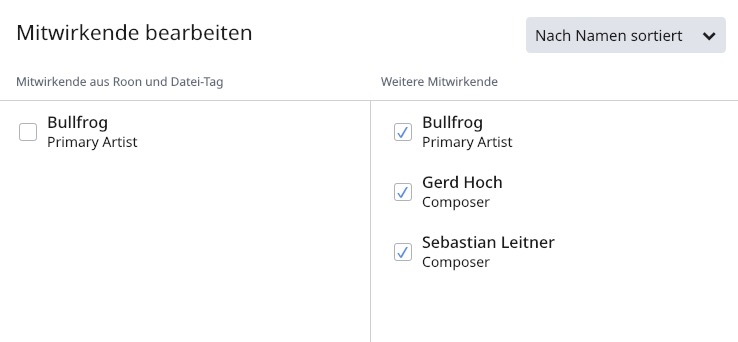 The result of this is very strange as shown below.

The same track now points to both bands.
Any idea how I can rid of the "wrong" link?