There are two separate Artist entries in Roon for the important Brazilian guitarist Dino 7 Cordas. Here is an album where both entries show: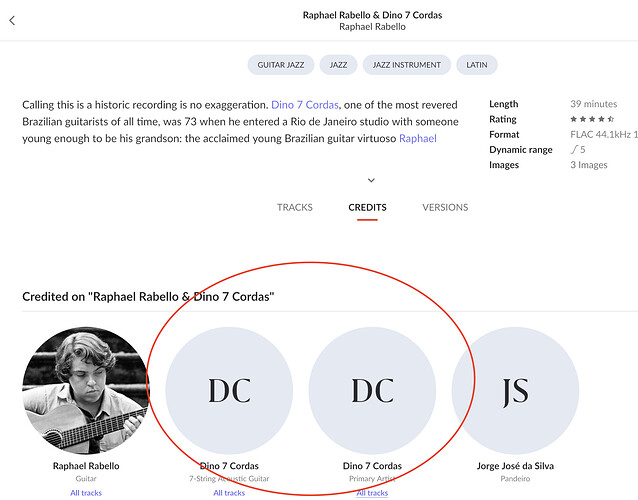 Here are screenshots of the two separate Artist pages: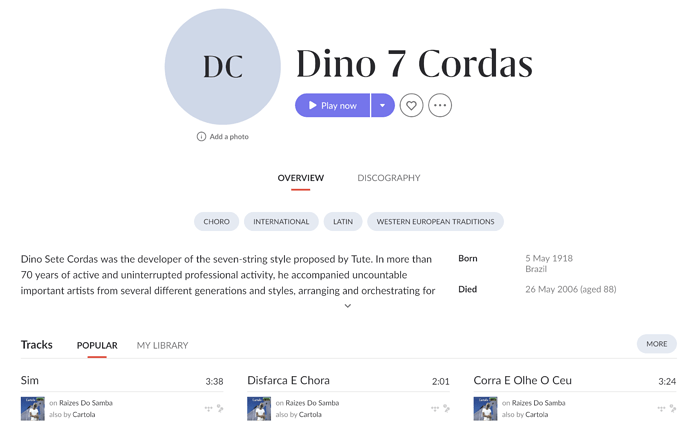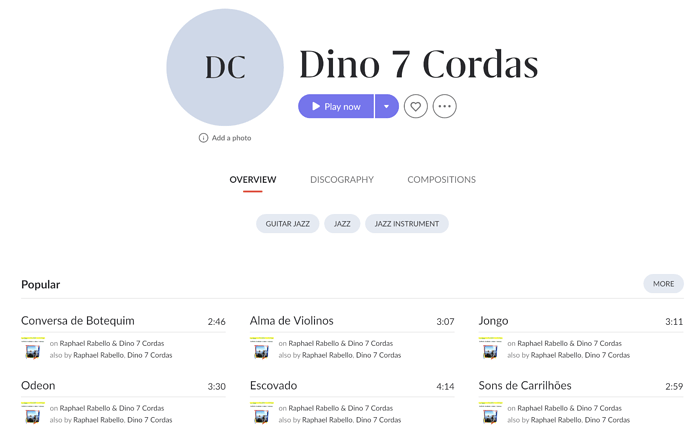 These pages both show a separate subset of Dino 7 Cordas' discography. This is a very important artist so would be great to be able to find his complete discography on one artist page rather than having to cross check the duplicate artist pages.
I checked Allmusic which only appears to have one artist entry:
Is there a way to merge these or is this an issue with an outside metadata source?