Content you're reporting an issue with
ITZY is being bundled together with another artist called "Itzy".
You can see it if you go to ITZY discography for instance. The difficulty is that some ITZY albums are labeled with album artist "Itzy" even though it is ITZY. Confusing? A bit

Here's ITZY: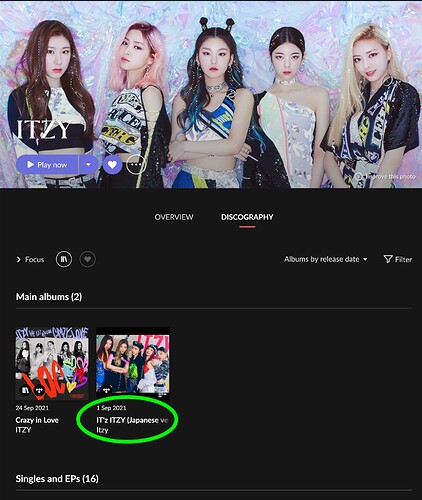 Note the green circle album which is the correct artist, even though it's album artist is "Itzy" without full capital letters.
Here are the incorrect albums, marked in red (again, note the greens which is correct):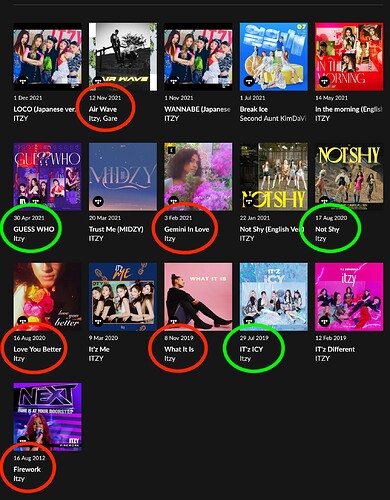 Have you made any edits to this content in Roon?
No
Is this content from local files, TIDAL, or Qobuz?
TIDAL
It's separated as 2 different artists in TIDAL.
Screenshot of import settings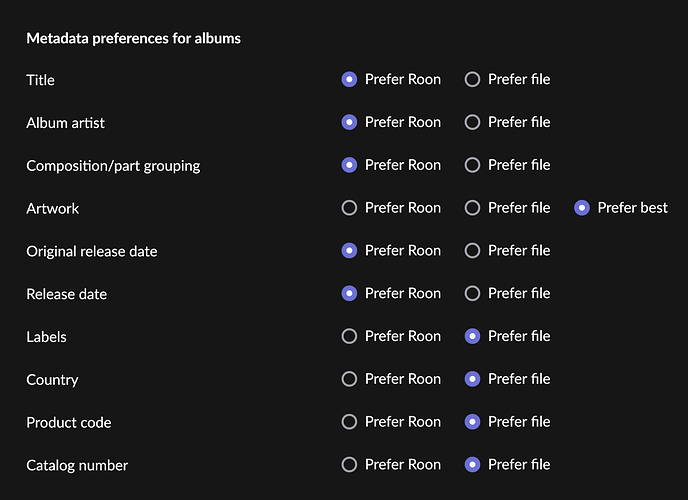 Description of the issue
Itzy shouldn't be the same artist as ITZY.