Greetings,
I noticed a spelling / typo in the Dutch language pack for Roon ARC.
Under the settings tab > Downloads it says
"Alleen via WiFi dowmloaden" (translation: download through WiFi connection) and below that it says "Verwijder alle dowmloads" (translation: remove all downloads).
It obviously should be spelled download with an N.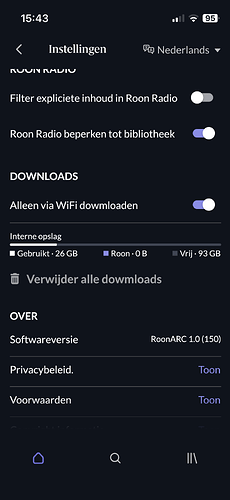 Can you please address this error in your next update.