I have had a ripped copy of Brian Eno's Apollo: Atmospheres & Soundtracks for many years and it was added to my Roon library when I signed up a few months ago. I recently bought and ripped the new 2-CD Extended Edition.
Roon only sees the original (on the left) and not the extended edition (on the right). Any speculation as to why?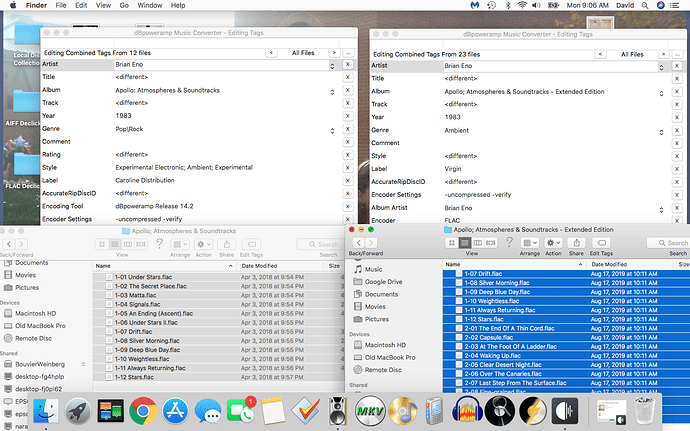 Here is the one result after searching "Apollo: Atmospheres & Soundtracks"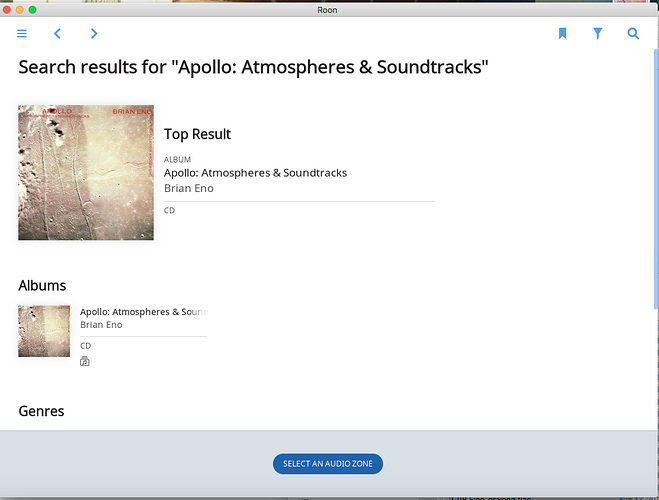 I see now that the Extended Edition has the year as 1983 (when it should be 2019). I wonder if that is the culprit? On the other hand, the album title and track numbers are unique to each version.