@accounts
I am not able to login to my Roon account to renew my subscription.
When I open Roon on my PC it states : Subscription Expired
No link to a Roon subscription page or anything else in the form of help …

When I go to the Roon site to try to renew (FireFox), the menu on the top right side does not work, no pop-up menu. In Edge the menu sometimes works. But the end result is the same. No way to sign in and renew.
When I get a sign in page on the Roon website via : Try for Free / Start Free Trial / Already have a Roon account - Sign in Here
This is what I get -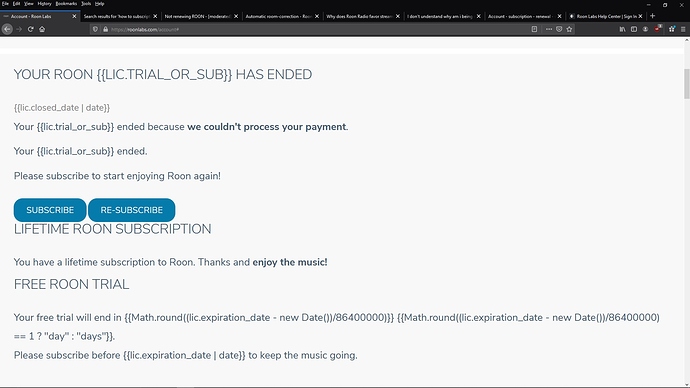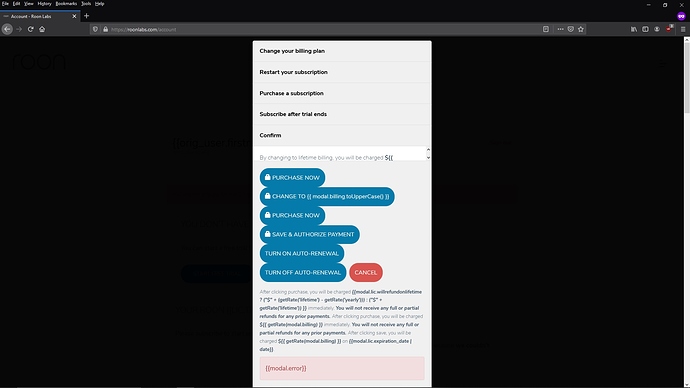 Can you please fix this so I can renew my subscription?
Also, maybe it would be nice to have Roon present the user with a subscription renewal link when he tries to use Roon and his subscription is expired.