I get this when attempting to play any track from this TIDAL album: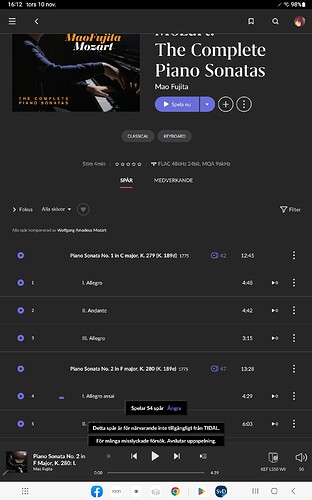 Unavailable from TIDAL - … stopping playback.
I have watched this for more than a week now, tried everything I could think of. In TIDAL it is playable (android app), but I noticed that it was marked with 360.
There is no support for 360 Reality Audio in Roon.
Yes, but according to Roon it is FLAC / MQA, see screenshot above.