Hi all, due to the issue addressed here:https://community.roonlabs.com/t/stuttering-during-dsd-playback-with-peq-filter/200500/10, I cannot use matrix pipeline for EQ'ing my DSD playbacks.
Then I realized Convolution may be an alternative. I created a set of filter with REW and exported it as WAV.
In HQPlayer OS, I selected this WAV file for both "Left" and "Right" channel. Then clicked "APPLY". After 10 seconds loading time, it returned to the same page but no filter was saved!
Select .WAV for Left and Right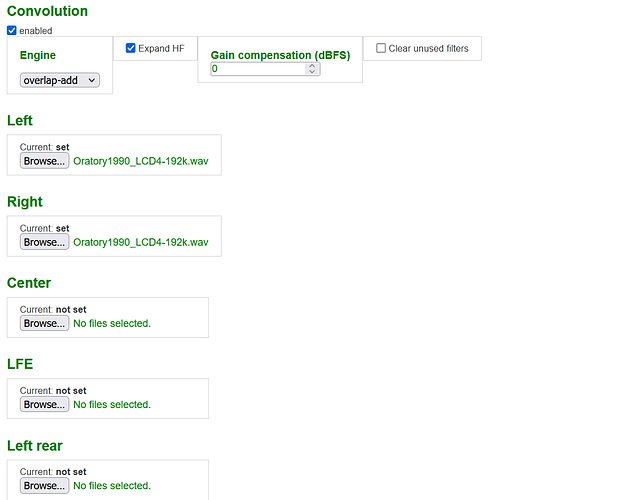 Loading as usual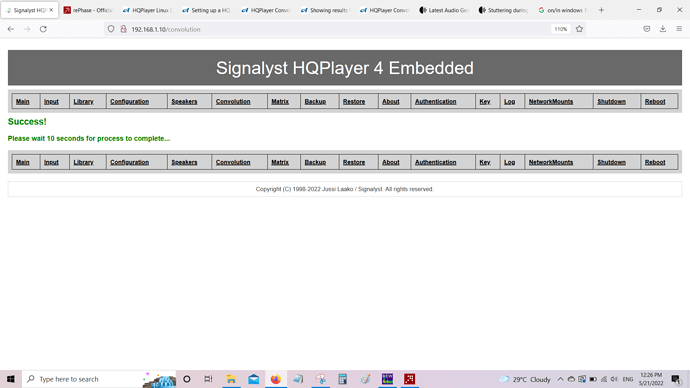 No filter uploaded