Above hardware, Aries to Vega with Auralic's Lightning Link (HDMI) and WiFi Roon on Mac Mini to Aries.
Synology NAS ethernet to router ethernet to Mac Mini. Auralic firmware 6.2.1 (current), Roon firmware 1.7 (current). No recent firmware updates.
I've been using this setup for several months with no problems. Today, Auralic hardware showing as "uncertified" on Roon>Preferences>Audio.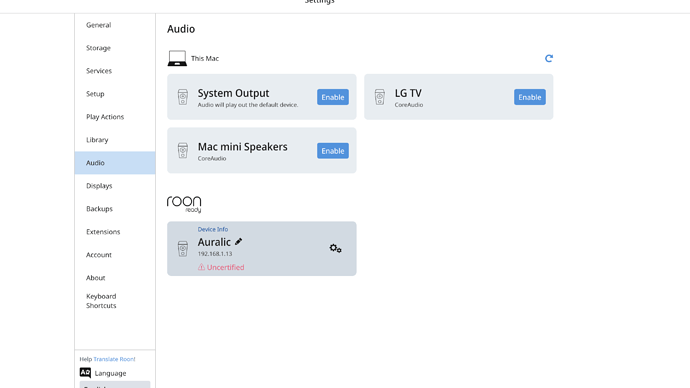 Screen Shot 2019-12-29 at 9.19.56 PM
Additionally, in Roon Device Setup, it shows Aries G2 as Bridge Device and "Audio Device" as "Unidentified Device-Auralic Aries G2 Lightning Link."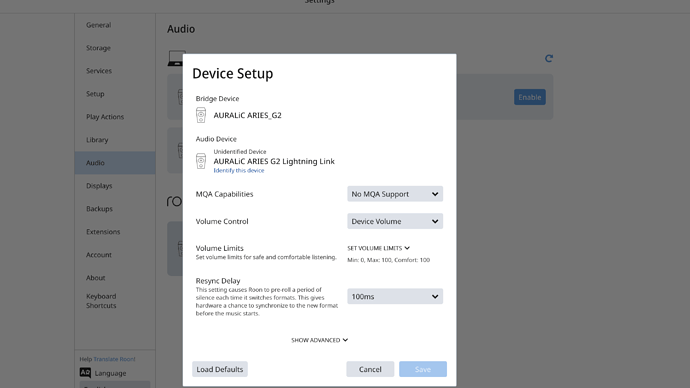 Screen Shot 2019-12-29 at 9.22.31 PM
When I try to add the Aries or Vega as the audio device ("Identify This Device"), it is not found. I tried Auralic, AURALiC, Vega, VEGA, Aries, ARIES with and without G2 and with and without Auralic…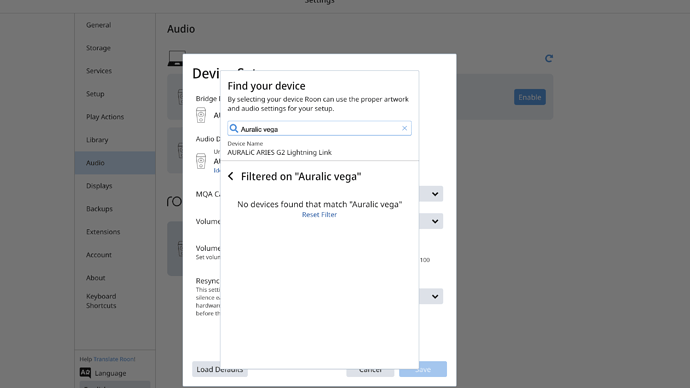 Screen Shot 2019-12-29 at 9.28.38 PM
The Audio Device used to display Vega G2 (and did not say "uncertified").
Not sure if it has any bearing, but I discovered this today as I started experiencing some disconnects and "no audio device found" messages.
Everything's been pretty rock solid until today.
Anyone seen/experienced this?
Happy listening,
Gordon