I have also found DSD512 is troubling on my HP Z2 mini win10 PC with Intel i7-7700 + desktop chipset, 32GB RAM.
Yet I have found upsampling to DSD 512 is essential for my SQ as well as No paralleled core DSPs. Now evolution has started.
1.) at first it dropped after 30 seconds of music playback
2.) I did turn off unnecessary running programs and disable Eset Antivirus, got to 1 min 30s
3.) have applied Fidelizer free - brought me from 2 minutes for "minimalistic" to 3 minutes with "purist" option there.
Already has bought Fidelizer Pro, and considering upgrade of PC processor with better&higher clock capabilities.
actually those were my first 24 hours with Roon serving to Hugo TT2 .
SQ on Mac with DSD 256 output to Hugo TT2 is awesome, windows DSD512 upsampling is dream on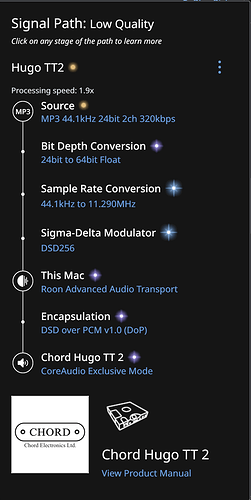 Roon v1.7 build 610 stable 64-bit