I've just upgraded to 1.3 and my local library no longer works, only Tidal. I've been trying to relink my local library (ps the blog.tv.rieke webpage no longer does actually list the instructions for how to do this, it just says instructions below).
Perhaps I'm doing it wrong (because the instructions are no longer there), but this is the error I get: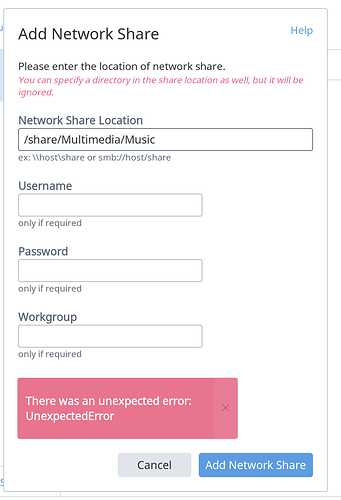 Any help greatly appreciated - thank you.