Starting a new thread so as to not mix it up with the one from 12/30.
Timing is impeccable - I just started a free trial and installed Roon to play with this very feature since Qobuz doesn't have a radio function. Tried reinstalling, checking firewall rules, etc. Started digging through forum posts when yours just popped up! I'm not alone!

Given that this just happened, should I be concerned? Is this common?
I posted in the old thread, but it is happening again.
It has happened a few times in the last month or so, but I wouldn't be concerned, it is usually rock solid.
Still happening for me as well.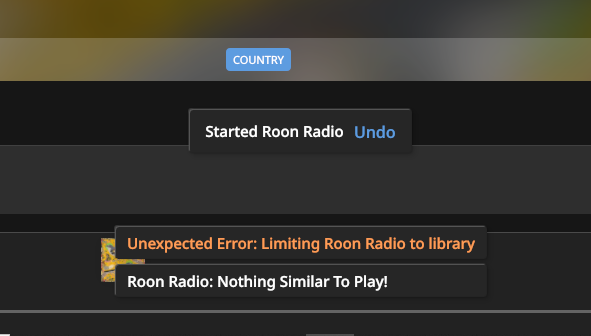 @Dylan, seems to be happening again.
I'll pile on as well. I've been experiencing this issue for the first time over the last few days. I'm using a Nucleus+ and a DAC. I have power cycled both as well as logging in and out of Tidal and Qobuz. My location is Tokyo, Japan. I hope to find a resolution soon.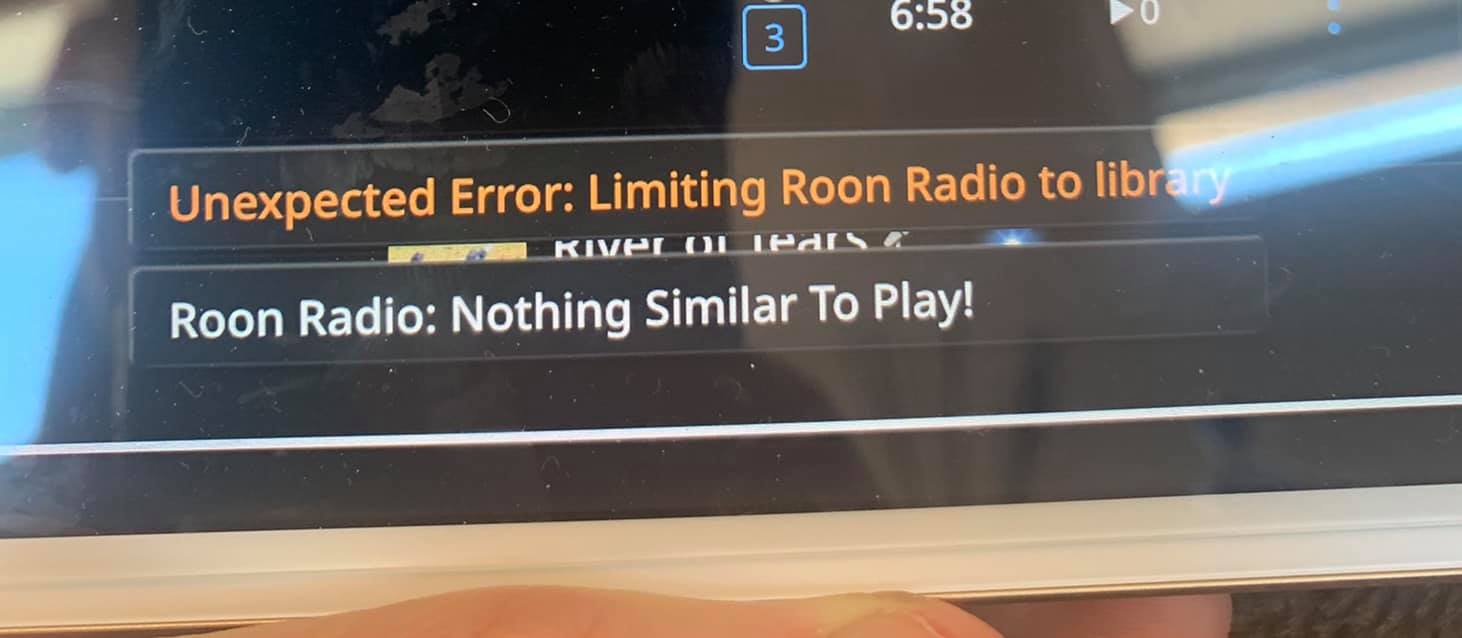 Apologies for the disruption, everyone! Our engineering team is working to resolve this ASAP. I'll update this thread as soon as they've finished.
Having issues saying unexpected error when using roon radio. I have tried the abby road by the beatles and still no joy, also have tried shutting off all firewalls still no joy. please help.
It should be back up and running now. Please accept our apologies for the disruption!
Confirmed! Back up and running for me. Thanks so much for the quick support on this!
hi @Dylan - can I confirm this issue is resolved? I am still getting the 'restricted to library error' and new album suggestions are off. Screenshot below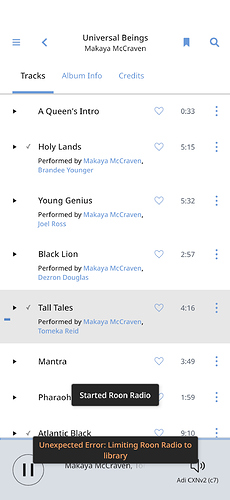 UPDATE- back up and running! thanks #support
its back up and running thanks for the support.
This topic was automatically closed 36 hours after the last reply. New replies are no longer allowed.