I've run into a very strange problem with my Schiit Yggdrasil (Yggy) connected via USB to a Raspberry Pi 3 (RPi3) running Roon Bridge.
Initially, everything was working properly. However, once I disconnect the Yggy from the RPi3, I was unable to reestablish a stable USB connection to the RPi3. When using Roon Remote running on a Windows 10 PC, I can see the RPi3 (DietPi) connected in the Networked section of the Audio Setup window (see below). However, when I try to reconnect the Yggy to the RPi3, the entire Roon DietPi group in the Networked section disappears then momentarily reappears then disappears again. This cycle repeats until I physically disconnect the Yggy's USB connection at which point the Roon DietPi group reappears in the Networked section.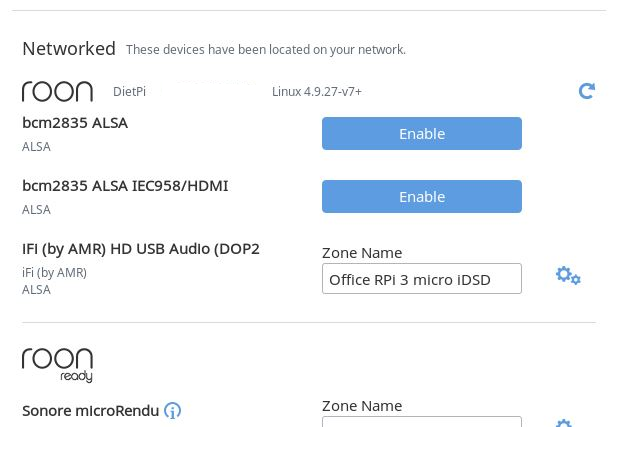 I also have an iFi micro iDSD connected to the RPi3 which is working properly (also shown in the screenshot). I'm able to disconnect/reconnect the iDSD without any issues.
Lastly, if I re-install a new Roon instance on the PC, I'm then able to successfully connect the Yggy to the RPi3, and the networked connection is stable in the Audio Setup window. But, again, once I disconnect the Yggy, I must re-install Roon before reconnecting the Yggy to the RPi3.
Any suggestions on how I might address this issue?