Hi,
When two titles within the same album have similar names, and if there is a comma somewhere in the title, Roon interprets this comma as a separator for a Composition/Part and considers these two titles as belonging to the same Composition (the Composition title being the word(s) before the comma).
See the example on the screenshot below, for "The Soft Parade" by the Doors (the two original titles, i.e. written in the TITLE tag, are : "Whiskey, Mystics and Men [Version 1]" and "Whiskey, Mystics and Men [Version 2]"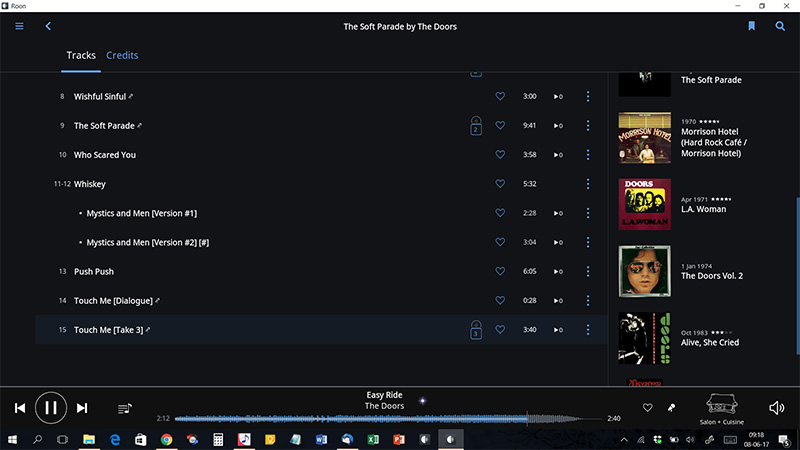 I changed the Metadata Preference at both the album level (Composition/Part Grouping, Track's Title) and the track level, but nothing changes.
Note that this is just one example, I have other albums for which the same problem appears.
Unless I'm missing something, I suppose this is a bug that should be corrected.
Thanks,
Thierry